ETHOS
Food at Thorpe Manor reflects the abundant countryside surroundings, serving dishes that focus on fresh, local, vibrant and home-grown ingredients, and with a modern flair.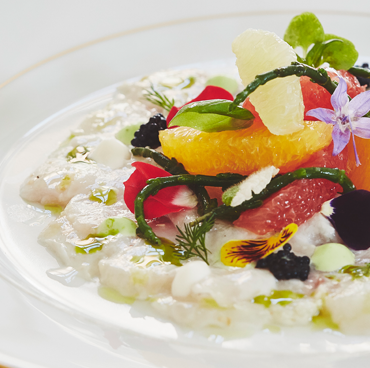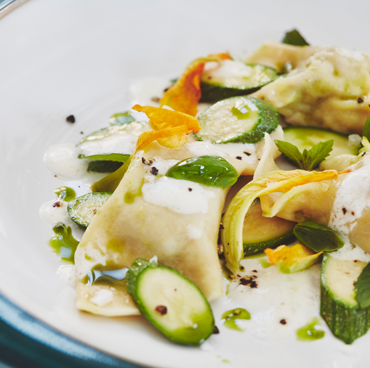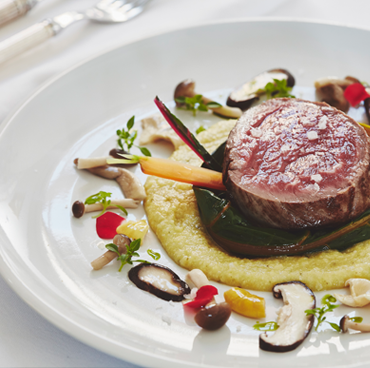 Plates of food are glittered with seasonal herbs, fruits and vegetables straight from the garden.
Our carefully developed menus showcase the finest game and fish, as well as brunch and vegan dishes.
The fire pit lamb, slow cooked outdoors for 6 hours, is a house speciality. Expect other dishes inspired by the surroundings, such as the zucchini flower and ricotta casoncelli, duck with damsons and the orchard apple tasting plate.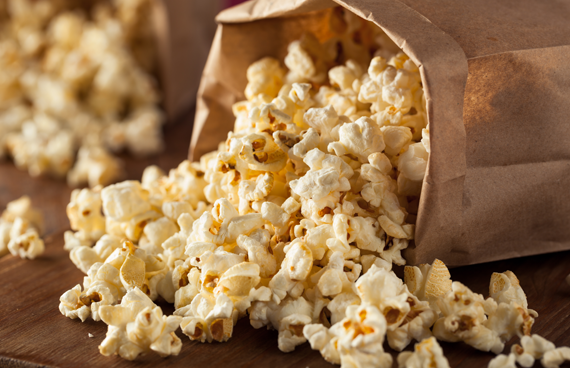 THE LARDER
Search out the larder to feed any peckish moments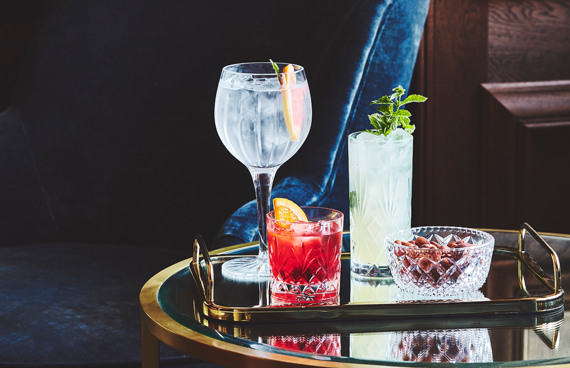 THE BAR
Specially selected local spirits and beers, and a diverse wine list